New? Pre-Owned? How to Choose…
by Ron Accornero If you, Are lured by the shiny new home in the brochure and it calls to you, or Pass by the fluttering flags of that new sub-d...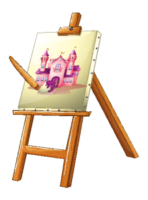 Create a Clean Canvas for Your Buyer
by Ron Accornero For many of us, bright, beautiful colors bring joy to our lives. When we make our homes our own, we tend toward the colors that make us ...